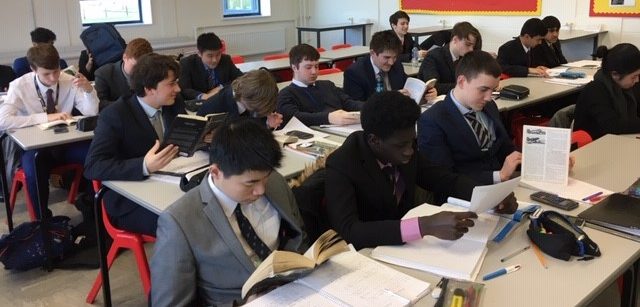 The BMS supra-curriculum is a selection of quality reading materials at a level above what is usually studied at secondary schools and sixth form around which students can choose to engage in a range of activities. This provision is designed to extend student literacy and to develop their skills; for example, by pushing themselves to comprehend new information, getting to grips with different concepts, and by challenging assumptions they hold.
A supra-curricular activity might be as simple as reading an article or book on a higher education/career field that the student is interested in or following subject related media stories. Such activities give students the opportunity to think about what kind of area of study/work they might want to look into. This provision provides ideal preparation for university, especially if applying to Russel Group Universities or Oxbridge, and the world of work as well as deepening and extending student knowledge as these activities are an ideal way of showing how interested they are in relevant areas to prospective tutors and employers in university applications and job interviews.
The supra-curricular builds student confidence as it enables them to develop and explore their thinking around subjects of interest as well as to reflect on and articulate findings in order to make connections with existing knowledge. 
The process of engaging with the supra-curriculum at BMS is simple:
Identify subjects you want to know more about
Look at what resources you have available to you
Decide which resource is the most relevant/of interest to you at this time
Start reading
Write a summary paragraph to help ingrain your developing knowledge.