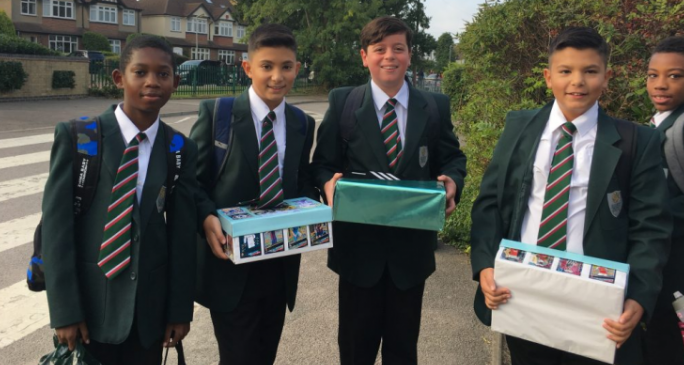 Dear Year 6 Parents and Carers
We hope this information finds you and your family well.  We are pleased that you have selected Bushey Meads School as the secondary school for your child and we look forward to working with you to support your child over the next 7 years.
We want to make the transition from primary school to secondary school as seamless as possible so that our students enjoy attending school and make excellent progress both academically and beyond.
On this Transition Page you will find the following things:
Transition Video 
Biometric information letter
Home school agreement*
Photography of students information
Gift aid letter
School uniform suppliers information
SAM Learning information
Keys to Success Card


Google Form / Questionnaire
Biometric information booklet
Medical information form*
Music tuition form* (if applicable)
Hoss Photography letter* (if applicable)
Cashless payment system at BMS
Book Review Forms (one blank and one completed)
Data collection sheet*
Biometric consent form*
Short trips and visits consent form*
Parental Handbook
Locker rentals flyer
School bus timetable
Gap Tasks Information Sheet
Come Dine With Me Invitation
*these forms need to be completed and returned to Bushey Meads School as soon as possible
All of the information above will also be posted to you in the Transition Pack.  Therefore, you are able to complete and return the forms using the paper copies sent to you.
We are all continuing to work hard to ensure that your child has a smooth transition to secondary school and a member of the Pastoral Transition Team will be in contact with you soon to provide you with more information.
If there is something you need to know that you cannot see on the website please do not hesitate to contact Mrs Smith, Admissions Officer, on [email protected] or Mrs Blowers, Pastoral Manager, at [email protected].
Kind regards
Bushey Meads School Transition Team