Welcome to the GAP Programme at Bushey Meads
At Bushey Meads School, we understand the importance of continuous learning and preparation for academic success. That's why we are proud to introduce our Get Ahead and Progress (GAP) Programme, a comprehensive initiative designed to support students during the summer break and ensure they hit the ground running when the new academic year begins.
What is the GAP Programme?
The Gap Programme is a unique opportunity for students to engage in a variety of stimulating and enriching activities during the summer holiday. The programme is carefully designed to help students sustain progress, bridge any learning gaps, and prepare for upcoming subjects, all while keeping their minds active and focused.

Why participate in the Gap Programme?
Research shows that student achievement can be affected during the summer period. By participating in the Gap Programme, students can:
Sustain progress: Continuously build upon their academic skills and knowledge.
Get ahead: Prepare for upcoming subjects and topics, gaining a head start for the new academic year.
Strengthen foundational skills: Address any learning gaps and reinforce essential concepts.
Enhance enrichment: Engage in activities that promote critical thinking, creativity and personal growth.
Broaden cultural capital: Explore new subjects, perspectives, and experiences outside the regular curriculum.
The GAP Programme offers a wide range of tasks and activities suitable for students of different year groups. These tasks are designed to be flexible and can be tailored to suit individual interests and preferences. Students can also choose to do subject specific GAP tasks from a variety of subjects, including English, Maths, Science, IT, Art, Music, Languages, and more.
To view the complete list of GAP tasks, please click the relevant button below:
To support students and parents during the summer break, we have compiled a list of useful resources and online platforms that can assist in completing the GAP tasks. These resources cover a variety of subjects and skills and can be accessed from home. We encourage you to explore and make the most of these resources to enhance your learning experience:
Resources

Description

Khan Academy 

(www.khanacademy.org)

An extensive online learning platform offering free courses and tutorials in various subjects, including Math, Science, Computer Science, History, and more.

BBC Bitesize (www.bbc.co.uk/bitesize)

A comprehensive educational website providing resources, videos, and interactive activities for a wide range of subjects and exam boards.

Duolingo (www.duolingo.com)

A popular language-learning app offering interactive lessons and quizzes to practise languages such as Spanish, French, German, and more.

Code.org (www.code.org)

An interactive platform for learning coding and computer science concepts through engaging games, puzzles, and coding projects.

National Geographic Kids (www.natgeokids.com)

A website featuring educational articles, videos, quizzes, and interactive games covering various topics, including animals, science, geography, and history.

Quizlet (www.quizlet.com)

A versatile learning platform that allows students to create and access flashcards, quizzes, and study sets in different subjects, helping with vocabulary building and content review.

Science Buddies (www.sciencebuddies.org)

A website offering a vast collection of science fair project ideas, resources, and guides to help students explore and conduct scientific experiments.

Wix (www.wix.com)

A user-friendly website building platform that allows students to create their own websites, perfect for showcasing their projects, portfolios, and creative work.
The GAP Programme aims to ensure a smooth transition into the new academic year. As September approaches, we encourage students to review their completed tasks, reflect on their learning journey, and prepare for the next steps. This includes organising and updating their notes, summarising key concepts, and setting goals for the upcoming year.
Throughout the GAP Programme, our dedicated staff members are available to provide guidance and support. If students have any questions or need assistance with specific tasks, they are encouraged to get in touch with their subject teachers, CDC or Mr Abusef, the GAP Programme Coordinator.
Students who complete GAP tasks will be eligible for the following rewards:

Students who achieve GAP Gold Award will be granted an exclusive opportunity to participate in a thrilling rewards' trip to Thorpe Park. Date to be confirmed.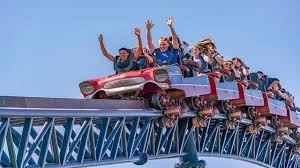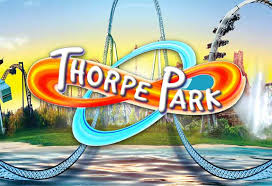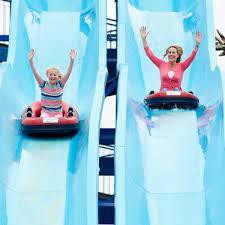 We look forward to embarking on this enriching learning journey with our students and making the most of the summer break.
Let's Get Ahead & Progress together!