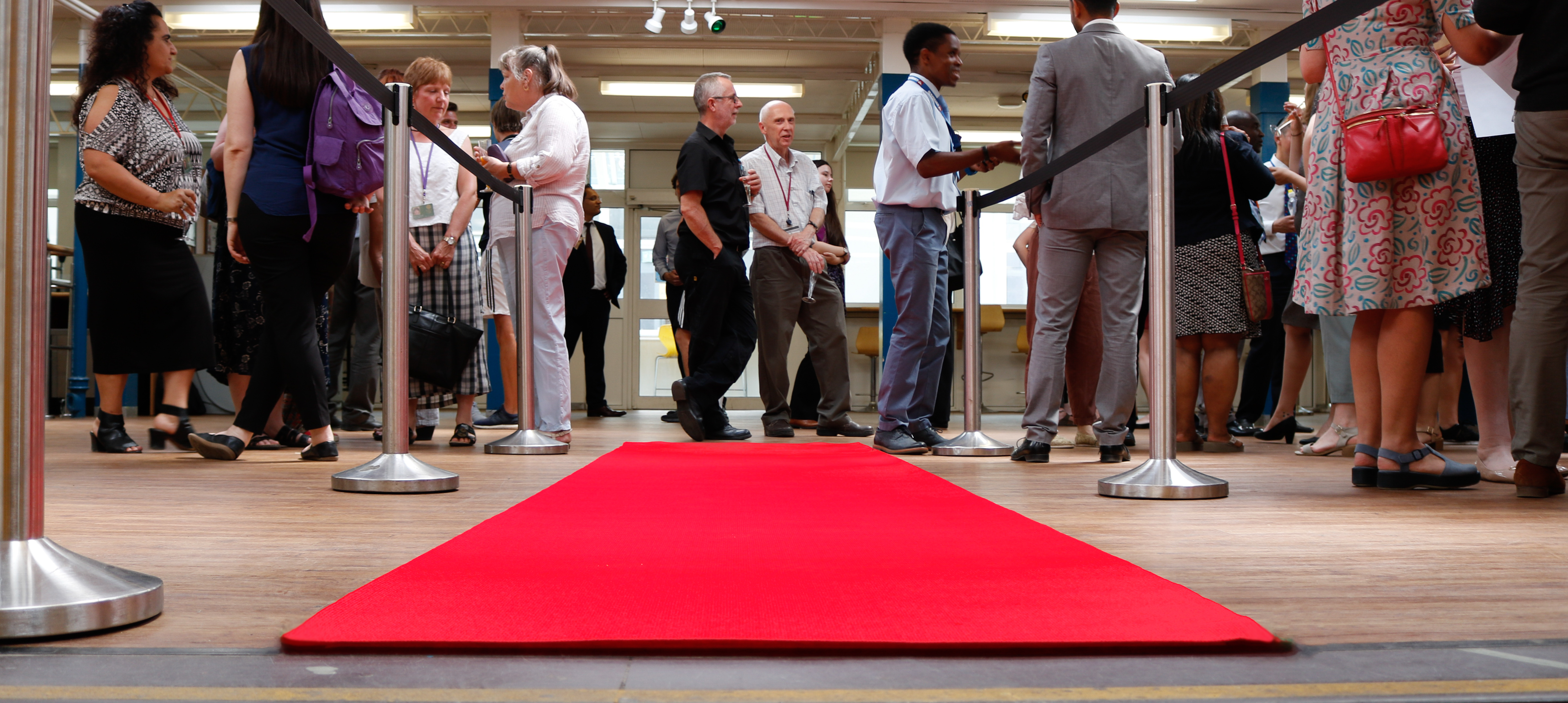 In June each year, we host our version of the BAFTAs (Bushey's Assessment and Feedback in Teaching Awards).  In May, every stakeholder of Bushey Meads School – students, staff, parents and Governors – is presented with a nomination slip and an outline of the 11 categories (see below) and have an opportunity to cast their vote.
The event itself is a fantastic way in which to celebrate all of the great work that occurs at Bushey Meads School on a daily basis, the nominees for each award are applauded and the winners receive a prize and a handcrafted BAFTA Trophy.
The afternoon consists of canapés, champagne, red carpets, live musical interludes, laughter and much celebration. The event is enjoyed by all and is one of the highlights of the school year.
Categories:
1) Best Marking and Feedback

2) Leading Teacher Female

3) Leading Teacher Male

4) Original Creative Approach to Feedback

5) Best Questioning and Dialogue

6) Outstanding Debut Teacher

7) Best TA for providing Feedback – Female

8) Best TA for providing Feedback – Male

9) Best TAPI – Female

10) Best TAPI – Male

11) Overall Winner