A key question the senior leadership team at Bushey Meads ask at the end of every academic year is "Are 100% of our teachers and teaching assistants better at their craft than this time last year?"
School improvement is always about an ongoing journey and not necessarily an end goal and it's the direction of travel that is the most important element – especially when you are looking at the key teaching and learning agenda.
With that in mind, it was inspiring to sit in on the professional development session that took place on Thursday afternoon this week led by our Advanced Lead Teacher Mr Green, focusing on developing more stretch and challenge and independent learning opportunities for all students at BMS.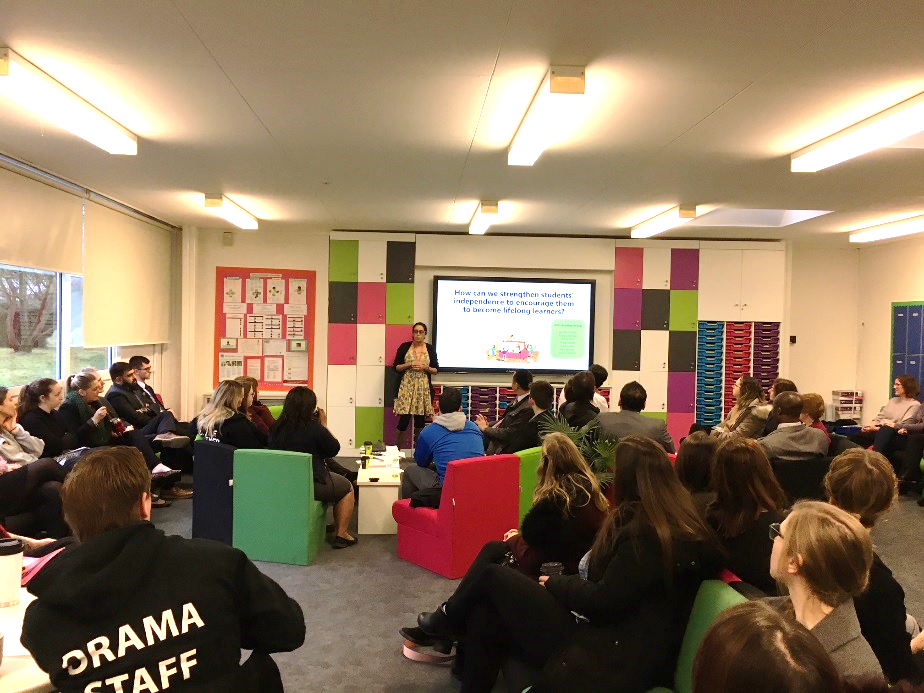 Mr Kasza, Ms Buck and Miss Booth all shared best practice from their own classrooms in this important area that is already having a significant impact in raising achievement and increasing student engagement. All staff then worked in faculty groups to further develop resources and strategies to spread this initiative out across the school – feeding back at the end of the session to share all the creative and inspiring ideas.
This was followed up on Friday morning with an inspiring Friday Faculty Focus led by our amazing Lead Practitioner Miss Farook and Deputy Head of Science Miss Atchuthan, sharing about some powerful research-based strategies to increase independent learning that has arisen out of the Staff Reading and Research Group that Miss Farook leads across the Bushey St James Trust.
Do encourage your children to thank their hard working teachers and teaching assistants who, without exception, work as hard as they can to refine and hone their teaching skills for the benefit of all our learners.
By the way, the key question is always answered with a resounding "Yes" and the school really is on an exciting journey – getting better, each and every year.
Don't forget as usual to click on the link to read our latest BMS News……..