I am constantly humbled by the hard working colleagues at Bushey Meads School and within our Multi Academy Trust and always admire their constant dedication to the students in our care and a real genuine willingness to go the extra mile for the benefit of them all.
Last week many of our staff were involved in teaching and inspiring an extra 90 Year 6 students, welcomed to our school from Hartsbourne and Little Reddings Primary Schools for our now annual Secondary School Experience Week. The week gives all the Year 6 students in our MAT the experience of being in a secondary school, with all the different challenges that brings and prepares them so well or their next steps in September – even if they are not coming to Bushey Meads. The feedback we had from so many students and their parents was incredibly positive and they all really enjoyed being with us for the week.
After school on Wednesday we gathered with colleagues from across the MAT to learn from each other in a joint professional development afternoon focused on increasing our understanding of the all important literacy journey from Early Years to Year 13. So many superb colleagues shared their expertise in such an enthusiastic way and enabled all of us to further develop our pedagogical knowledge as we attended a series of six well-crafted sessions in mixed groups that also served to deepen the connections we have already made across our schools.
The same evening our culture of praise was epitomised in the powerful and inspirational Annual Rewards Evening, during which we welcomed Lieutenant Colonel Alhajii as our guest of honour and paid an appropriate tribute to hundreds of BMS students for their exceptional efforts and achievements this year.
Also last week we said goodbye to our superb Year 11 and 13 students in their final assemblies, through their traditional 'rite of passage' as they signed their shirts in the quadrangle and at their respective Proms on Thursday and Friday evening. Again a huge thank you goes to all the brilliant staff who have supported them on their journeys and made their last day so memorable – especially Mr Malik, Mr O'Kelly, Ms Timotheou, Mrs Crayden and Ms Jackman.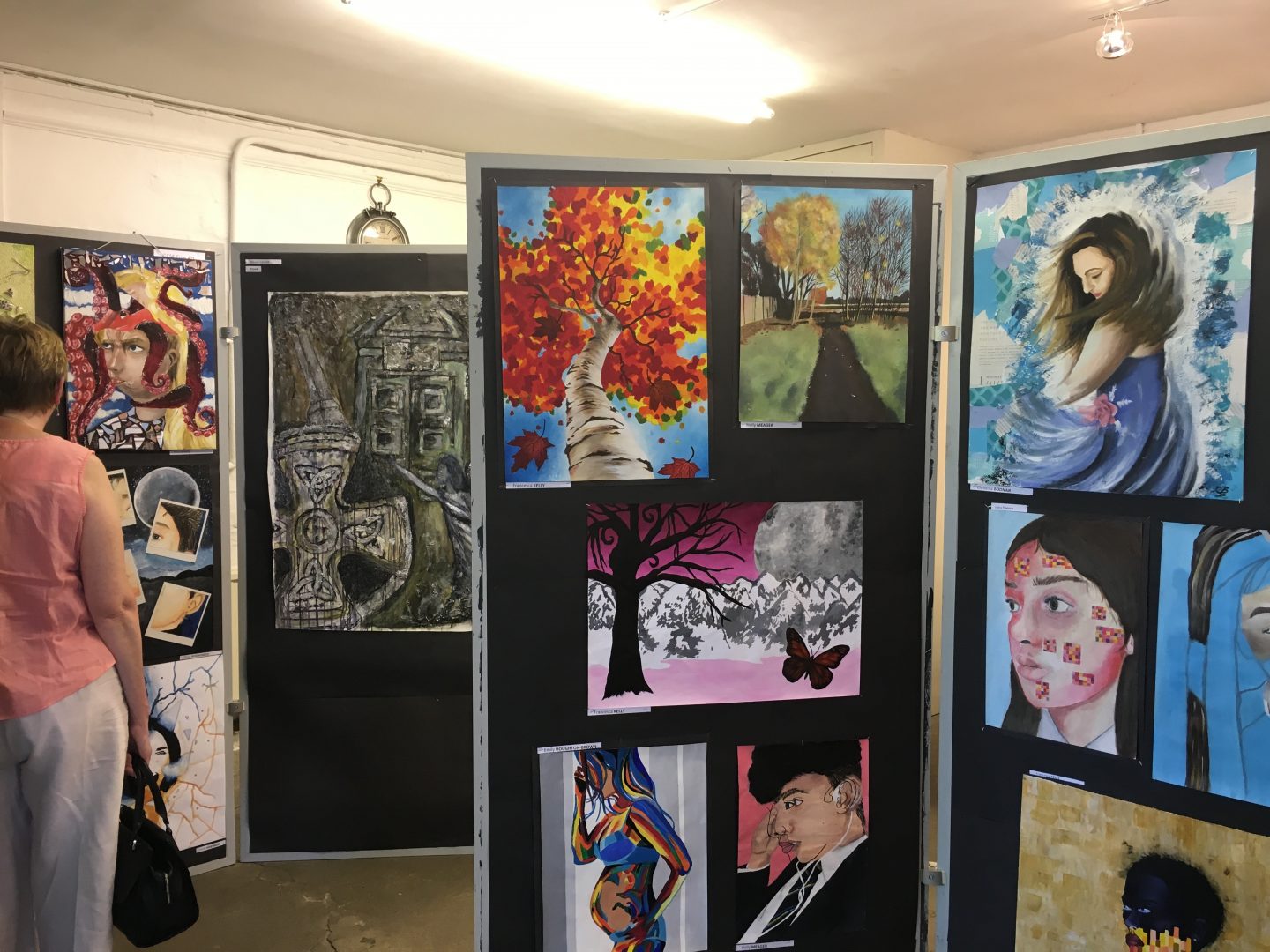 Finally on Friday evening, along with our hardworking Head of Art Mr Heywood, I attended the prestigious launch of the Bushey Festival 2018 at Reverley House in Bushey Heath – an event attended by a number of distinguished guests including our BSJT Trustee Janet McNulty and Mayor of Hertsmere, Councillor Brenda Batten. What was particularly pleasing was to see such a fantastic art exhibition of work from many of our talented artists on display in the stables – enjoyed by all of the guests who were there.
The 19th Century American writer Orison Marden summed things up when he wrote
'Sweeter than the perfume of roses is a reputation for a kind, charitable, unselfish nature; a ready disposition to do to others any good turn in your power.'
With this in mind a huge thank must go to all the staff who have demonstrated this once again and definitely helped to promote the growing reputation of our school as an organisation that always puts students first and aims to do the best for them in everything we do.
As usual do click on the link and read about the latest BMS News.
Jeremy Turner
Executive Principal